E-MTPL online – it is a DIVORCE! And they hold us for idiots
INSURERS FROM REGIONS! The insurers have filters for you! Neither ip change will help … ..
I can't issue an insurance policy, I can poke on the buttons for days trying to get an insurance policy. Time after time you enter information, in the morning, at lunch and in the evening, you can get up even at night, but you will NOT DECIDE electronic CTP. ! And don't even hope.
From 01.01.2017, the issuance of an electronic CTP insurance policy was made mandatory for insurance companies. Until that time, they took all possible actions to squeeze as much money out of the insured as possible.
You may not believe it, but in the yard is 2019, but in fact nothing has changed. Problems with OSAGO online continue.
And these are not unfounded statements. I can't issue CTP online in VSK, RESO-GUARANTEE, Rosgosstrakh, Energogarant, and they said that they sell CTP online, but this is a lie. You do not buy a policy on these sites.
I found a list of insurance companies from RSA that carry out the conclusion of contracts in the form of electronic documents, but I also can't buy insurance policy from them online.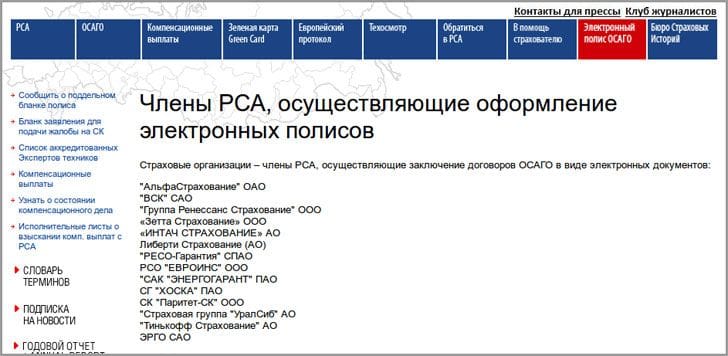 None of these companies sell electronic CTP. Extend, but maybe buy – no!
For example:
VSK website
I can't get an MTPL policy online at VSK, if you are lucky you will pass the test on the PCA database, but this is for the "chosen ones", most will see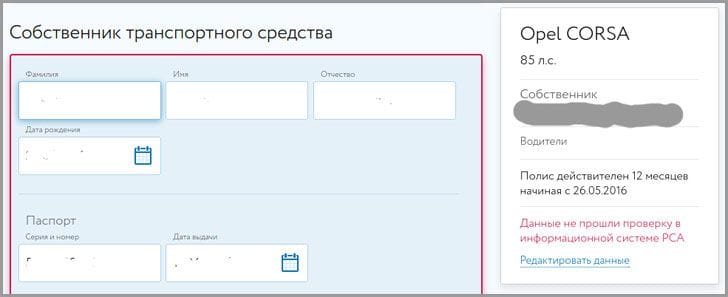 If you go further, they will calculate the cost, you will rejoice, that's all, that's practically in your hands, but alas, at the payment stage you will see a twist "check is underway".
And THIS will spin both an hour, and two, and a day.
Website RESO WARRANTY
They even have a personal account, a whole problem, I did it a day later.
But even if you go further, fill in all the fields by entering the data, calculate the cost, you will be given a calculation number, you will need to save the calculation, when saving you will receive an error in the form of an expired session, you will need to refresh the page and here you will get the real reason.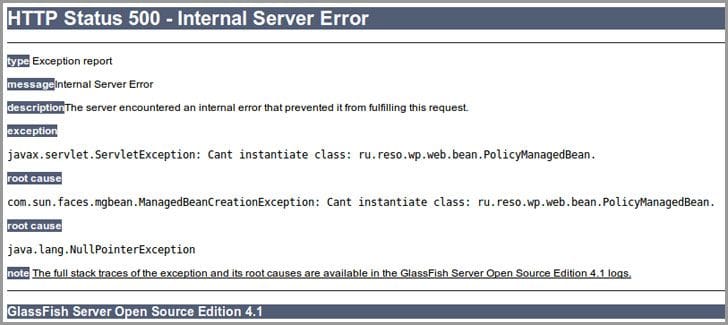 This error indicates that the form is not configured to work with the database . All this is FICTION . And you can believe me as a technical specialist.

Rosgosstrakh website
Electronic OSAG Rosgosstrakh does not work. Here you will get an unexpected error and that's all!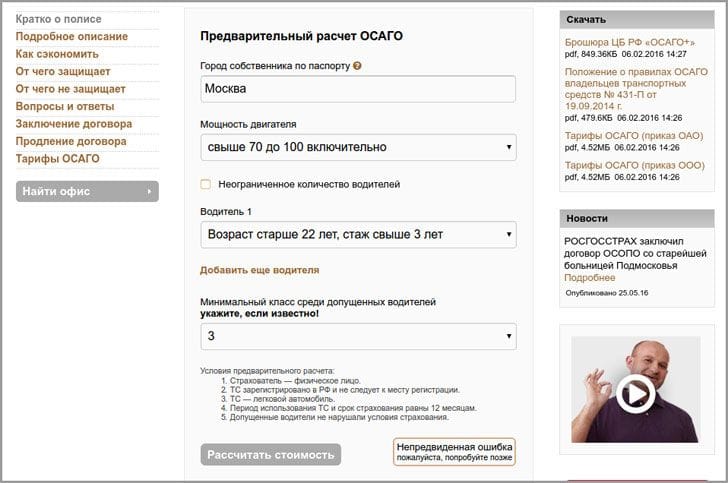 You can go through all the insurance companies from the list, but the result will be 0.

I ended up with a happy end, as they say. I bought a policy, but not online, but at the insurer's office. And then as they say just lucky.
I tried a lot of ways how to get CTP online!
I tried to arrange through acquaintances, but even through them it was necessary to issue additional services + from above a certain amount "for concern". And I just tried to extend the policy in the same company as I bought. NONSENS.
If you simply draw up a policy without acquaintances and blat (I myself do not believe that I am writing this), you can spend days and weeks with daily roll calls. A working person DOESN'T HAVE MUCH TIME. And this full in its entirety explains why it is impossible to issue CTP online.
This is a complete mess, the regulatory authorities do not do a fig . The prosecutor's office generally "scored" everything. Earlier they wrote that "the prosecutor's office conducts a large-scale audit of insurers" and what? Never mind! It's empty! Bagel hole!
All their verification is by fax to send to the insurance company a request "They say you are selling OSAGO with additional services", to which they also receive an answer by fax. How could you think that! This is the insurers beg for our additional services. " It's ridiculous! To tears! But this is actually what is happening.
If everything would have been different, then they would have made a control purchase, and every policyholder would have helped them in this and would have fined the insurers hundreds of thousands or even millions of rubles each.
To want to say in conclusion.
PEOPLE DO NOT BELIEVE ANYONE! Free to issue an insurance policy online in 2019 is NOT possible ! The only place where you can get CTP online is Moscow and St. Petersburg, since policies are the most expensive there and insurers from the regions send them there.
INSURERS FROM REGIONS! Insurers have filters on you ! Neither changing ip, nor using proxies will help, filters are configured at the place of registration.
Insurers not only mock us, they do it with sadistic pleasure. To do this, they disabled the ability to save the entered data in the form. If you refresh the page you will lose all entered data. That is, you sit for half an hour, enter the rights numbers, TCP, etc., at the end you get an error, refresh the page and here is a clean form. Your data has disappeared.
Only on the INGOSSTRAKH website, after the calculation, it was written that "you can apply for the MTPL policy at the nearest office." Take advice, do not waste time, effort and nerves trying to get an online policy. At the moment, you can buy a CTP policy only at the insurer's office.